Description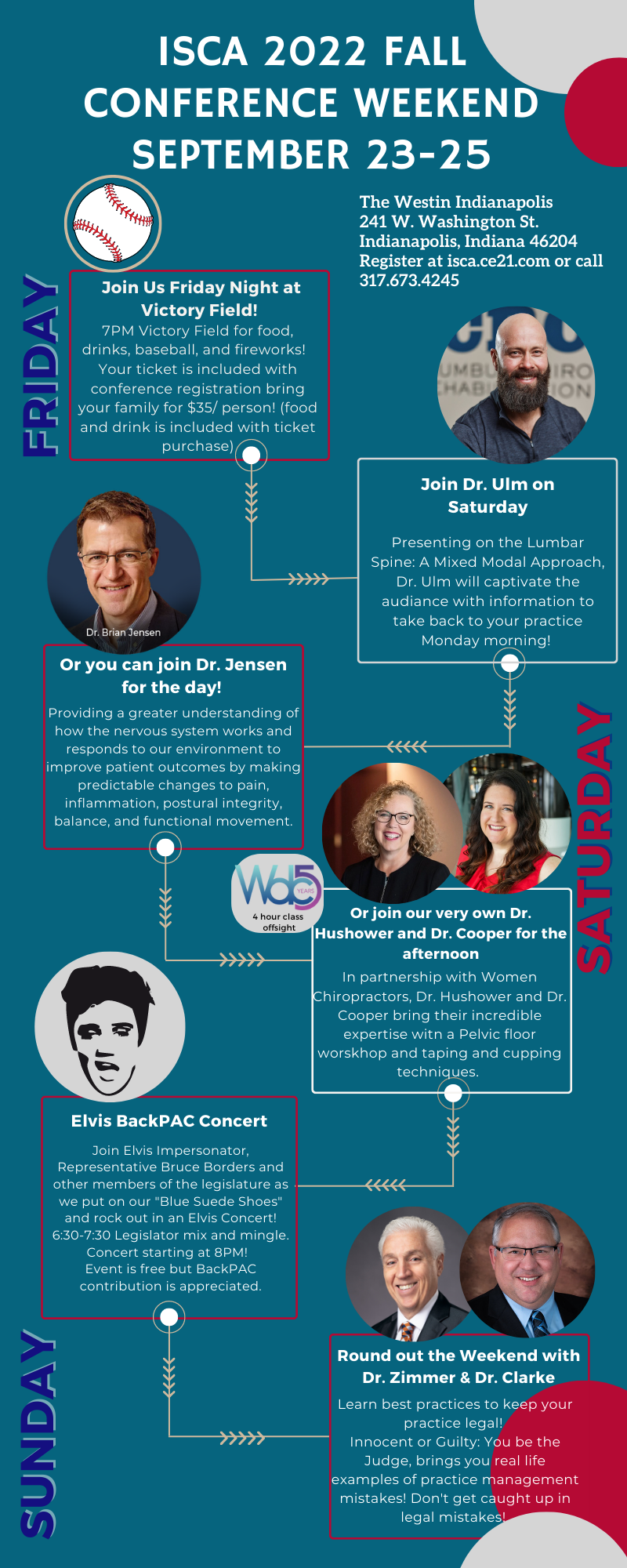 Class Description
Dr. Ulm:
Effectively treating complex lower back pain requires more than joint manipulation. In this course, Dr. Richard Ulm will expose attendees to an effective, mixed-modal approach to
treating complex lower back pathology. He will cover the pathomechanics of lower back pain, anatomy and biomechanics of lumbar stabilization to help attendees make better clinical decisions. Additionally, attendees will learn advanced assessment, manual techniques, and functional rehabilitation exercises to help improve clinical outcomes. He will show how to complement traditional chiropractic manipulation with other therapeutic approaches to expand the number of cases clinicians can effectively treat and to improve overall efficacy.
This course will be a combination of lecture, demonstration, and hands-on workshop.
Attendees should expect to leave the seminar with an improved understanding of the pathomechanics of lower back pain and what they can add to complement the quality chiropractic care they already provide their patients for improved clinical outcomes and treatment efficiency.
Dr. Jensen:
With a greater understanding of how the nervous system works and responds to our environment, we can now improve patient outcomes by making predictable changes to pain, inflammation, postural integrity, balance, and functional movement.
Dr. Zimmer & Dr. Clarke:
Innocent or Guilty? You be the Judge!
This is not your typical "got to get through it for license requirement" 4-hour risk management seminar. You will evaluate the components of real malpractice cases and then you get to be the judge. Did the doctor do anything wrong? What could he/she have done better? Do you neglect risks in your everyday practice that could lead to a malpractice case? Join us for a fun presentation that will give you some practical tools to use in your clinic to help reduce your risks.
Room Block
Click Here for Room Block Information.
*The Room Block has been extended until 9.7.2022*
Room Block Ends on September 2nd. Rates for the Room Block at $165.00
Exibitors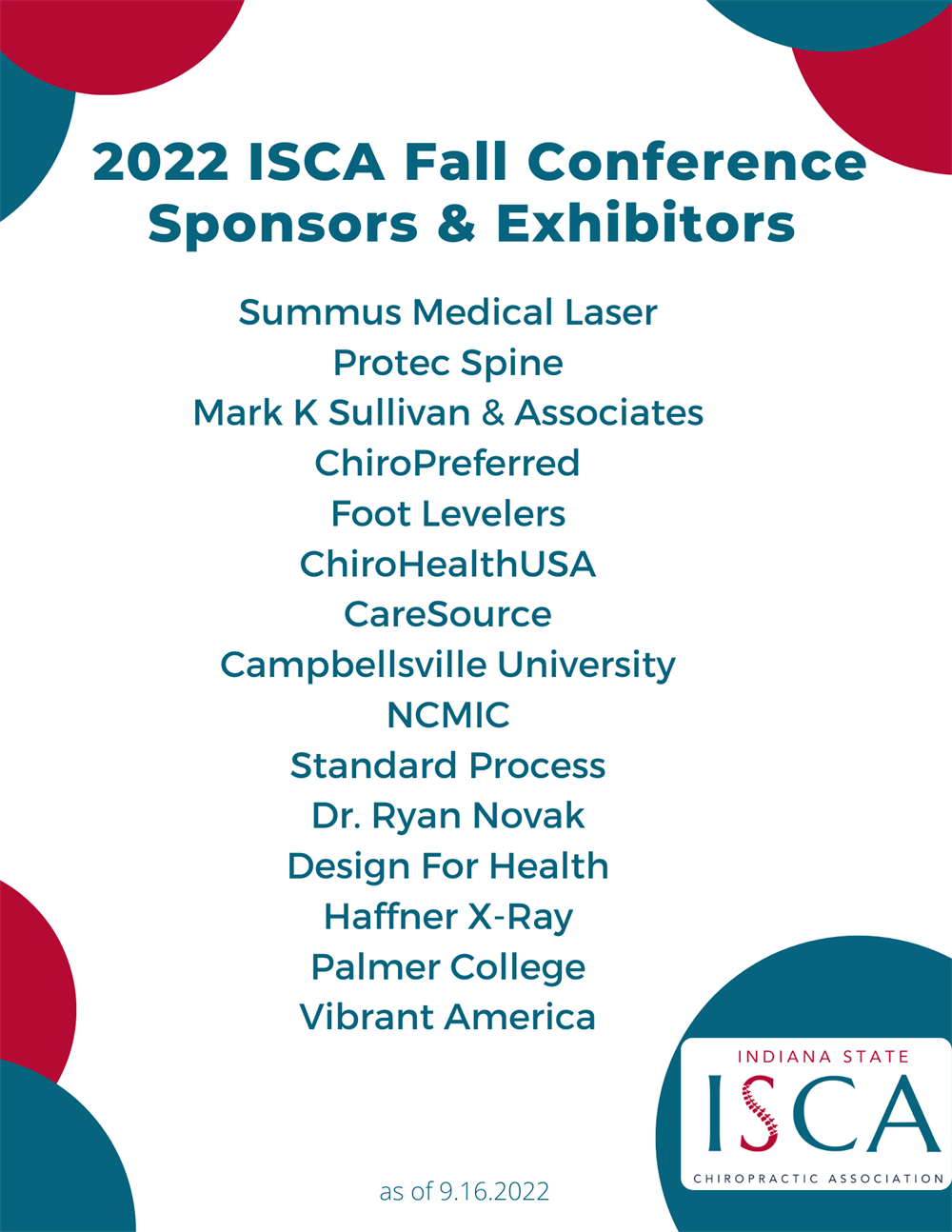 Networking Opportunities
Friday:
Night at Victory Field. Join us for a fun filled evening of baseball and mingling. Conference Attendees are Free of charge, each additional person is $35.00. That includes, food, beverages, admission and fireworks. Come out and meet ISCA staff, and fellow doctors! If you need more than 4 extra tickets, please contact Emily at 317.6734245 or emily@thecapitolgrp.com
Saturday:
Join our Annual Member Lunch from 12-2. Meet your new board and listen to what we have to look forward to in the following year!
Saturday Night:
THE ISCA IS PROUD TO
BRING YOU A GREAT PAC NIGHT!
JOIN ELVIS (REP. BRUCE BORDERS)
AND OTHER MEMBERS OF THE
LEGISLATURE AS WE
PACK THE PAC!
SATURDAY, SEPTEMBER 25TH
6:30-7:30PM Meet & Greet the Legislators
8:00PM Concert Starts
BLUE SUEDE SHOES OPTIONAL EVENT IS FREE BUT BACKPAC CONTRIBUTION IS APPRECIATED
Location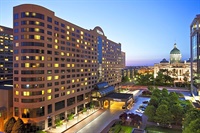 241 W Washington St, Indianapolis, Indiana 46204, United States
(317) 262-8100
www.marriott.com
Agenda
A Night at Victory Field
Date/Time: Fri, Sep 23, 2022 - 07:00P to 10:00P (CST-Indiana) (07:00P - 10:00P EDT)
Location: Victory Field

+1 Victory Field Night Ticket
Date/Time: Fri, Sep 23, 2022 - 07:00P to 10:00P (CST-Indiana) (07:00P - 10:00P EDT)


Ticket includes: admission, food, beverages, fireworks and fun!

This includes attendee plus 1 guest
+2 Victory Field Night Tickets
Date/Time: Fri, Sep 23, 2022 - 07:00P to 10:00P (CST-Indiana) (07:00P - 10:00P EDT)


Ticket includes: admission, food, beverages, fireworks and fun!

Attendee and 2 guests
+3 Victory Field Night Tickets
Date/Time: Fri, Sep 23, 2022 - 07:00P to 10:00P (CST-Indiana) (07:00P - 10:00P EDT)

+4 Victory Field Night Tickets
Date/Time: Fri, Sep 23, 2022 - 07:00P to 10:00P (CST-Indiana) (07:00P - 10:00P EDT)


Ticket includes: admission, food, beverages, fireworks and fun!

Attendee plus 4 guests
---
Dr. Ulm-Treating the Lumbar Spine: A Mixed Modal Approach
Date/Time: Sat, Sep 24, 2022 - 08:00A to 06:00P (CST-Indiana) (08:00A - 06:00P EDT)
Speaker(s): Dr. Richard Ulm
Total Credits:

8

Continuing Education

Dr. Brian Jensen
Date/Time: Sat, Sep 24, 2022 - 08:00A to 06:00P (CST-Indiana) (08:00A - 06:00P EDT)
Speaker(s): Dr. Brian Jensen
Total Credits:

8

Continuing Education

Dr. Cooper & Dr. Hushower
Date/Time: Sat, Sep 24, 2022 - 01:00P to 05:00P (CST-Indiana) (01:00P - 05:00P EDT)
Speaker(s): Dr. Hillary Hushower-Jones , Dr. Nancy Cooper
Location: Chatham Hills Country Club
Total Credits:

4

including

4

Continuing Education


TOPICS:

Pelvic Floor Rehab Workshop
Stylist - Helping You Find Peace and Joy in Your Homes and Closets
Taping and Cupping Techniques
Hands-On Adjusting Workshop
Round-Table Discussion
Annual Member Lunch
Date/Time: Sat, Sep 24, 2022 - 12:00P to 02:00P (CST-Indiana) (12:00P - 02:00P EDT)
Location: The Westin

Additional Lunch Ticket
Date/Time: Sat, Sep 24, 2022 - 12:00P to 02:00P (CST-Indiana) (12:00P - 02:00P EDT)
Saturday Night Legislator Event & Elvis Concert
Date/Time: Sat, Sep 24, 2022 - 06:30P to 11:00P (CST-Indiana) (06:30P - 11:00P EDT)
Location: The Westin

---
Dr. Zimmer & Dr. Clarke: Innocent or Guilty, you be the Judge! 4-hour risk management seminar
Date/Time: Sun, Sep 25, 2022 - 08:00A to 12:00P (CST-Indiana) (08:00A - 12:00P EDT)
Speaker(s): Dr. Edward Zimmer , Dr. Steven Clarke
Total Credits:

4

including

4

Risk Management